Healthy Apple Carrot Zucchini Muffins
Annacia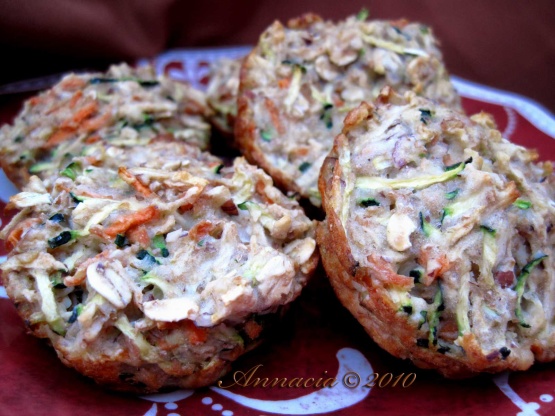 These are moist, yummy muffins without all the fat and calories. I came up with this recipe when craving something sweet but not too much on the unhealthy side. They are quick and easy to make as well.
In a bowl grate zucchini/courgette and carrot. Cut the apple into small chunks.
Preheat the oven to 170°C/340°F.
In another bowl cream the egg and molasses with a pinch of salt. Add the grated veggies, oats and grated hazelnuts.
Mix baking powder and flours and add to the egg mixture. Stirr until just combined.
Now fold in the apples and pour batter into prepared muffin pan.
Bake for about 30 minutes.