Healthy and Easy Gado Gado
amy84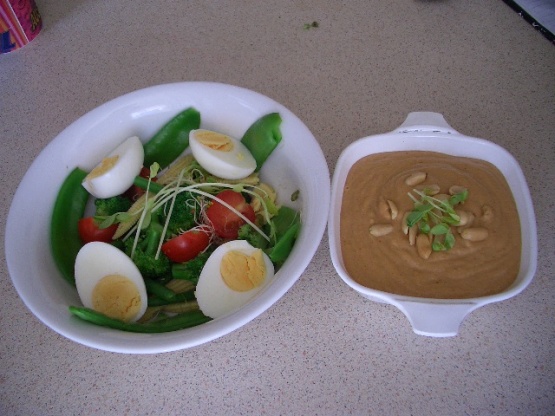 Found this recipe in a magazine, its very simple but yummy and very healthy! Other ingredients that go well in the salad are hard boiled eggs, snow peas, boiled potatoes, or anything else you like!
Blanch beans and broccoli, drain.
For the peanut sauce put the peanuts in a pan and stirr frequently while cooking until browned.
Blend or process nuts, sweet chili sauce and coconut milk until smooth.
Add remaining peanut sauce ingredients and blend until combined.
Add beans, broccoli, sprouts, corn, tuna and tomatoes to a large bowl and mix.
Serve salad with peanut sauce and if you have any peanuts left over sprinkle them over the top.