Healthier Oatmeal Cookies With a Cake Mix
katew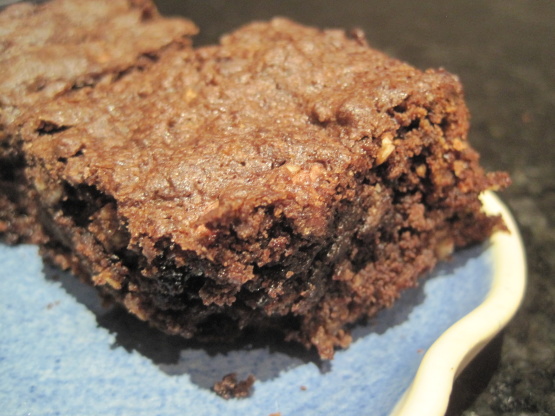 Eating flax seed is a healthy choice. For cancer patients it is almost a regular part of our diet. In knowing this I am trying to incorporate as much as I can into my baking and having the food taste delicious. I love cake mix cookies because they are fast and easy so here is my adaption of yummy and healthy. Oh yes you do not taste a difference. DH is a cookie connosieur and he still does not know. cooking time is for each batch of cookies.
Preheat oven to 350 degrees.
Combine cake mix, cinnamon, eggs, oats and1/2 c oil in large bowl. Beat at low speed with electric mixer until blended. Add additional oil as needed to get a cookie dough consistancy.(should not be crumbly).
Stir in raisins or chocolate chips if using.
Drop dough by rounded teaspoonfuls onto prepared baking sheets.
Bake at 350 degrees for 10 to 12 minutes or until lightly browned- cokies will look very light, that is ok do not over bake.
Cool 1 minute on baking sheet.
Remove and cool completely.