loof751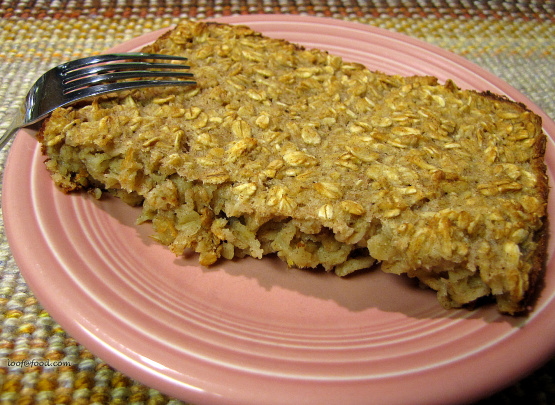 I found recipes for baked oatmeal that used a lot of oil and sugar. I changed up the ingredients and this is still something my family loves. We top it with maple syrup and a pat of butter. This recipe can be refrigerated overnight before baking and leftovers warmed in microwave are delicious.

This is a very nice baked oatmeal recipe! I made 1/4 of the recipe and it was plenty for 2 generous servings. I had an individual cup of applesauce and it was a little more than 1/4 cup, so I didn't use any of the oil and didn't miss it. I enjoyed this because it wasn't too sweet; I think this is a great base recipe that you could add chopped apples, blueberries, chopped pecans, etc. to change things up. Thanks for posting the recipe!
Preheat oven to 375.
Combine all ingredients and pour in 9x13 dish.
Bake 30-45 minutes.