Prep 10 mins
Cook 20 mins

A great way to get your fiber and nutrients! You can make it up in big batches and portion it into small containers to grab and go in the morning. Adapted from Rachael Ray's Yum-O Family cookbook.
Directions
Mix the oatmeal, milk, and 4 cups of water in a large, deep saucepan and bring to a boil over medium high heat. When it boils, quickly lower heat to very low. Stir in brown sugar, dried cranberries, flaxseed meal, sunflower seeds and salt. Cook at a low simmer for 15-20 minutes, or until very thick and creamy.
Stir often to prevent burning.
Serve with additional milk and sprinkle with a tablespoon of the Grape nuts cereal if desired, or cool and refrigerate to reheat later in the week.
Reviews
Most Helpful
Used Splenda Brown for the brown sugar and raisins in place of the cranberries for a great breakfast this morning. This is a basic, good for you oatmeal, that tastes great and is so simple to make. What more could you ask for? Made for ZWT 8

Yummy and healthy breakfast! I halved this recipe and it made enough for my portion today plus 3 others. I will enjoy having a ready-made breakfast the next few days. I especially loved the use of flax. Great idea! Next time, I would add less brown sugar (or maybe try the honey option) - mostly because I don't usually like my breakfasts to be sweet. Thanks for the treat!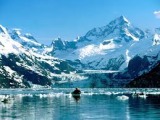 This was very hearty and tasty. Like a previous reviewer, I noticed the honey-brown sugar discrepancy, and I used brown sugar. I made a half recipe for two very hearty servings. Liked the addition of the flax meal.