Annacia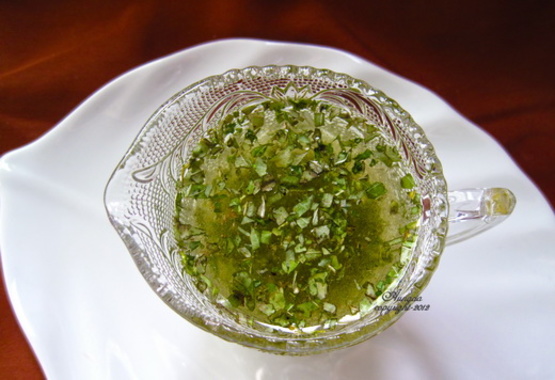 From Bon Appetit April 1996 as served at the Trophy Sports' Grill in San Diego, California.

What a pleasure this dressing is, I really love the nut oil addition. I used it on my salad tonight and then drizzled some on the asparagus as well. When I started to squeeze the Dijon bottle nothing came out, imagine my surprise! I can attest to the fact that it's still a marvelous dressing without it. It's very light tasting and really enhances whatever you use it on.
In a small glass measuring cup, mix together the basil, parsley, garlic, and Dijon mustard.
Gradually whisk in the olive oil, followed by the rice vinegar and finally the hazelnut oil.
Season with salt and pepper to taste.
Whisk again just before serving.