Kim127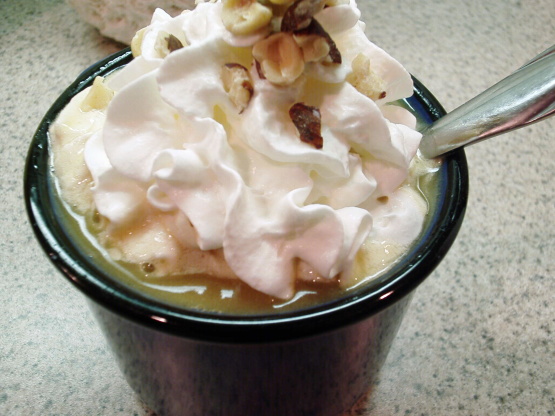 This is a lovely tall coffee. I love hazlenuts so this was tailor made for me. It's a great coffee to enjoy on a cold or wet and dreary day.

what a lovely coffee!!! I had it on a rainy afternoon and ended up having three!!!
Pour coffee into tall glass or an oversized mug.
Add the finely chopped chocolate, stir well.
Add the milk and sugar.
Next add the liquer.
Top with whipped cream and garnish with the ground nuts.
Put your feet up and relax.