Hayride Popcorn and Peanuts
jonesies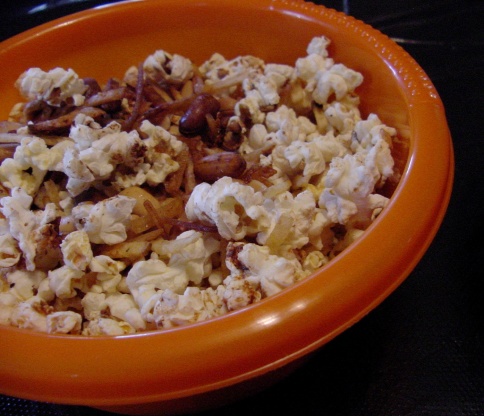 From Gooseberry Patch The Cozy Home Cookbook.
In a large bowl, mix together the first 6 ingredients.
Add in popcorn, potato sticks, and nuts; toss to coat.
Transfer mixture to an ungreased rimmed baking sheet.
Bake in a 350° oven for 3 minutes, stir mixture and bake another 4-5 minutes.
Store in air-tight containers.