Hawaij -- Hawayej -- Hawaiege -- Yemeni Spice Mixture
COOKGIRl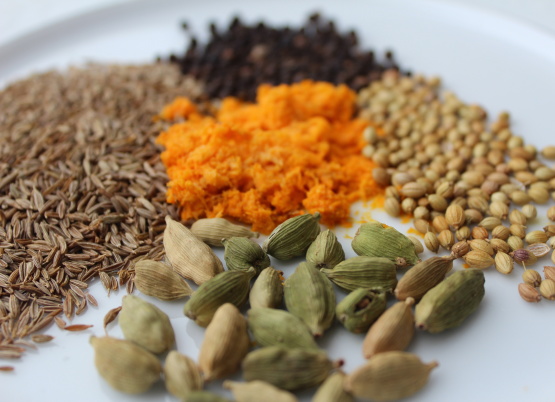 There's a history lesson in this spice blend: Yemen and India were stops on the ancient trade route, so this turmeric-based mix bears a resemblance to some Indian masalas. Hawaij is used extensively by Yemenite Jews in Israel and its use has spread more widely into Israeli cuisine as a result. The basic mixture for soup is also used in stews, curry-style dishes, rice and vegetables dishes and even as a barbecue rub.
Finely grind peppercorns and seeds in grinder, then transfer to a bowl and stir in turmeric.
Keeps for a month, covered in a cool place.