3 Reviews
This recipe is fantastic ! Great flavor. I used less than pound of shrimp, but kept the liquids the same for the sauce and it worked out perfectly. Looked for macadamia nut oil at my Whole Foods and they didn't have it so I used olive oil. I toasted some whole wheat english muffins instead of French bread. The only thing I will add next time is a pinch of salt and a tad bit more honey for sweetness I served it over brown rice. This is a keeper. Thanks Jamilah !
I also was hesitant about the amount of Creole seasoning, but needn't have worried. It was absolutely delicious, and not too spicy. Make sure you have plenty of French bread to sop up the flavorful sauce. I made this exactly as posted, and wouldn't change of thing. Made for ZWT7.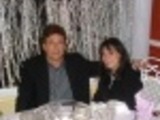 Good pupu! This was really simple to make. At first, I wasn't sure about the amount of creole seasoning - it seemed like a lot. But it worked out well - just a bit of a bite. The seasonings didn't 'stick' to the shrimp like I thought they would but flavored the oil nicely to distribute the flavor. Thanks Jamilah's Kitchen for a nice treat. Made for ZWT7 for the Emerald City Shakers.

Hawaiin Baked Spicy Shrimp