Hawaiian Sweet and Tangy Sloppy Joe's
Boomette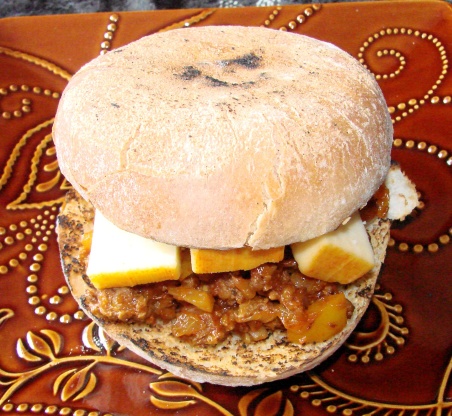 This is one of my Grandma's recipes that I took and changed a little but it is amazing.
In deep skillet brown the ground beef.
While the meat cooks mix ketchup, mustard, vinager, sugar, and clove in a bowl.
Once browned add onion, pepper, and pineapple to the skillet and cook for about 5 minutes.
After 5 minutes add ketchup mixture to beef. Mix well, cover and simmer for 30 minutes stirring occasionally.
Put on sweet bread and top with cheese.