Hawaiian-Style Kalbi Ribs
Lvs2Cook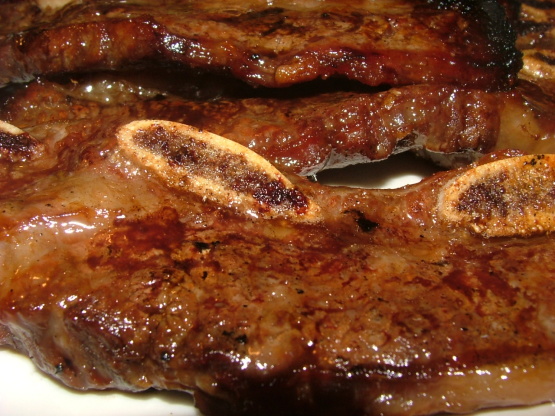 Aloha! I started making these when we lived in Hawaii and they are still one of my favorite things to grill. The recipe comes from "A Taste of Aloha" by the Junior League of Honolulu. Cooking time includes marinating time but not actual grilling time since it's up to the chef.

whoo hoo! thank you! I used a different cut of beef and dried ginger but it was still awesome!!!
Combine all ingredients and marinate ribs for 4 hours.
Broil or barbecue to desired degree of doneness.