Hawaiian Stuffed Chicken Breasts
bugsbunnyfan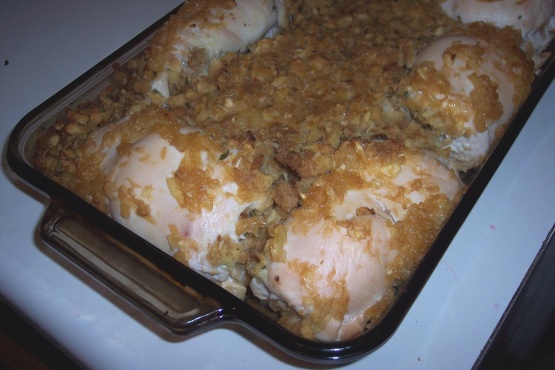 One of my favorite chicken recipes. I usually split the recipe into 2 seperate batches as the picky kids do not like green peppers.
Made this a few times husband loves it and the left overs I make a chicken salad out of it it's really good..
Heat oven to 400*.
Mix hot water and butter in bowl. Stir in dry stuffing mix, pepper, half the pineapple and syrup.
Spoon stuffing evenly on chicken; roll tightly, secure with toothpicks. Place in 9 inch square pan with any remaining stuffing in center.
Mix remaining pineapple and syrup, sugar, vinegar and ginger, spoon over chicken. Bake for 30 minutes or until thoroughly cooked.