Hawaiian Pineapple Poke Cake
Kathy228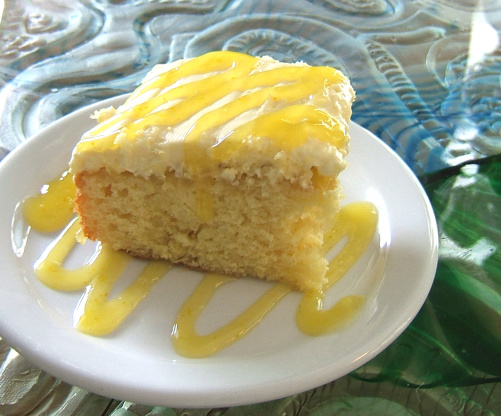 This is a delicious cake that's a little fancier that the typical poke cakes.

I am making this recipe for the second time in two weeks. It is so delicious and easy to make...I'm not a big fan of baking. I have found that for busy weekends where you're going to two functions, make it in two 8" pans, then you only have to cook once! I did make a few changes though...I don't think it needs the whipped topping and garnishes; it's delectible on its own. Also, I use pineapple in its own juice and just add some brown sugar. It keeps it lightly sweet and moist. Thank you soooo much for this recipe!!!
Prepare cake according to package directions using oil, eggs and water.
Bake in greased and floured 9X13 pan.
When cool, punch holes in cake with handle of wooden spoon.
Pour pineapple over top of cake.
Combine cream cheese, pudding and milk; beat until smooth and thick enough to spread.
Spread over top of cake.
Top with whipped topping, coconut and nuts.
Refrigerate until ready to serve.