La Marz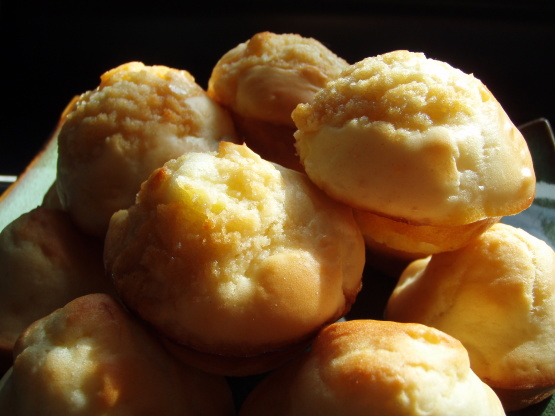 The only thing that makes these hawaiian is the pineapple, but they are good.

I loved these, i couldn't get over how moist they were! they don't have a blast of flavour but they certainly taste like pineapple. I accidentally put baking soda instead of baking powder. So I ended up adding them both. Were great i think id consider doing that again.
Sift dry ingredients.
Add eggs, milk, and butter.
Stir until smooth.
Add pineapple, mixing well.
Spoon into greased 3-inch muffin pans, filling 3/4 full.
Bake at 425 degrees for 20 to 25 minutes.