mliss29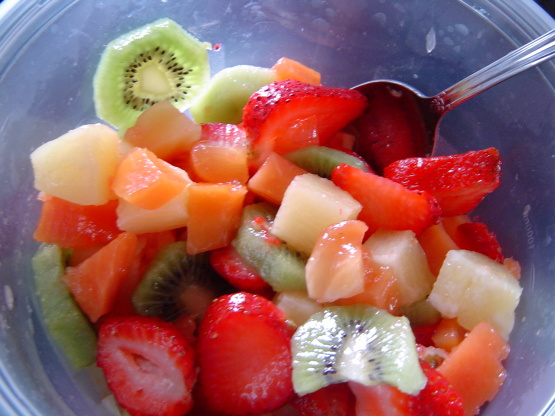 This really tastes better with fresh fruit but, in a pinch you can use canned just remember to drain the fruit first.

This is really good! I wasn't able to find fresh papaya, so I used the kind in a jar. That led me to use canned pineapple too. Very nice sweet and tart combination. I look forward to trying it with fresh papaya (and pineapple.) Reviewed for Healthy Choices ABC tag.
Combine all ingredients in a serving bowl and serve chilled.