Nyteglori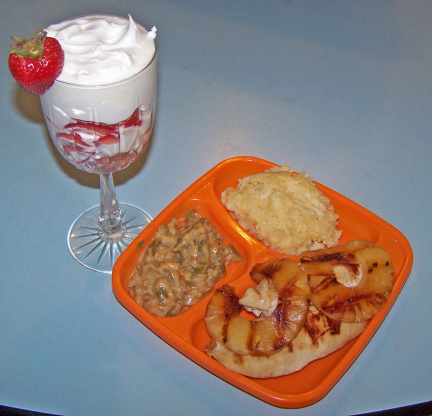 Delicious juicy chicken - it will make your mouth water!
Simply WOW!!!!' The absolute best Hawaiian Chicken dish I've ever made or tried!!! You don't need to change a single thing in this recipe, it's perfect. Very juicy and full of flavor. I served it with rice and was great. I cooked it on the stove with the marinade and poured some over the chicken when I serbed it. The rice tasted really good with the marinade too. I want to experiment and add gnocchi next time and see how it comes out, I bet it'll be just as good!! Made finitely a keeper!!!
Mix sherry or wine, vinegar, garlic powder, soy sauce, pineapple juice, and sugar in a large bowl.
Put the chicken breasts into the mixture, refrigerate, and marinate for 24 hours.
Grill or broil chicken until cooked through. During the last 2 minutes of grilling, place pineapple rings on top of chicken.