Bergy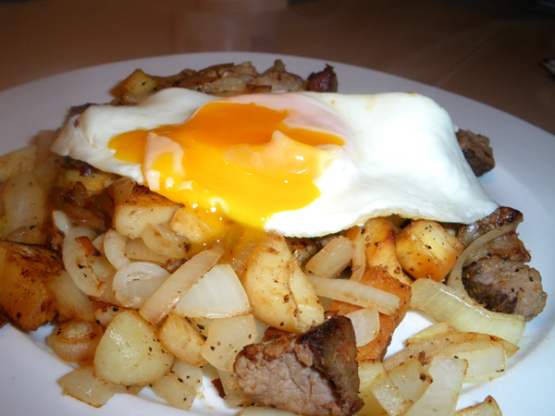 Oh boy,oh boy,just lovely! I had forgotten about american hash and enjoyed fixing it and eating it.When I lived in the States I sometimes made it also with 1/2 potatoes and 1/2 beets and ofcourse the fried egg on top! Thank you very much for this recipe,will make it regular.
Cook main ingredients separately.
Sauté each in butter, seasoning lightly; then stir together.
Serve very hot.