Hash Browns Potato Casserole
Marlene.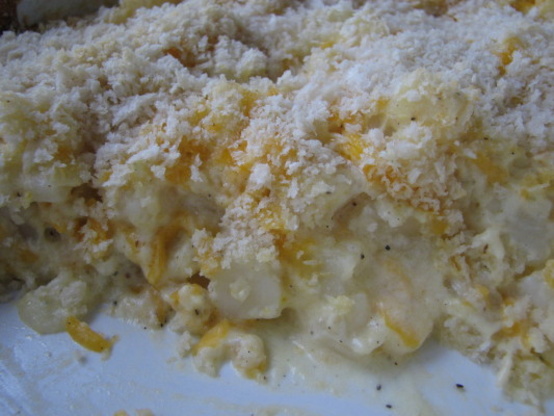 This potato casserole goes well with any kind of meat. YUMMY!!
This is our families favorite hashbrown potato casserole. I've been making it for several years , after a friend made it for us for dinner one night. The only change I did , was I didn't have any corn flakes so I used Panko crumbs instead. So easy to put together and I almost always have everything on hand to do so. Delicious , thanks for posting! :)
Mix together all ingredients in a large bowl.
Place in a lightly greased 13x9 casserole dish.
Bake in preheated 350 degree oven for 1 hour.