Parsley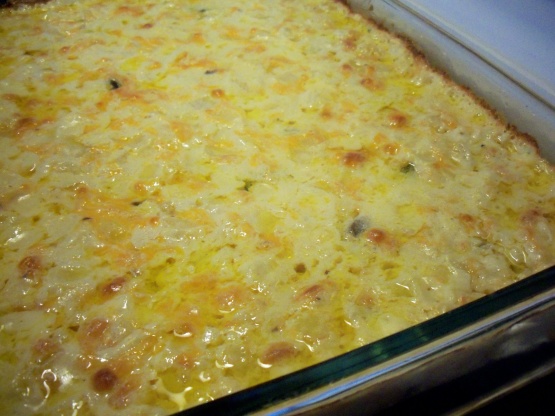 A old favourite from my best friend's mother!

Came out very well! Good tasting for such a simple recipe. The only thing I might do differently next time is perhaps cook the onions slightly - just a bit too crunchy for our tastes. Will definitely make again sometime.
Mix sour cream and soup together in a large bowl.
Add cheese, onion, salt and pepper.
Fold in hash browns and mix thouroughly.
Cook at 350 degrees for 50 minutes.