Juenessa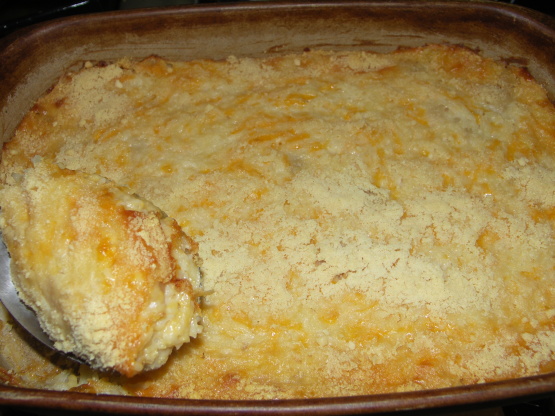 This recipe came out of Taste of Home magazine. I have been making it for about 5 years now and everyone who eats it loves it. It is an easy side dish.

This is very similar to a recipe that I've used for years. This is great for breakfast gatherings and Christmas morning. I use a cup of diced ham, 2 cups of sour cream, top with cheddar cheese, and bake at 375 degrees. I'll try the garlic salt next time!
Combine all the ingredients in a large bowl except the parmesan cheese.
Spread into greased 9 X 13 casserole dish.
Top with parmesan cheese.
Bake uncovered at 350 degrees for 55 to 60 minutes or until golden brown on top.