Hash Brown Potato Casserole
Prep 15 mins
Cook 45 mins
I got this recipe from a friend who use to make it for us at the firehouse. Absolutely delicious. Serve hot
Directions
Combine first 7 ingredients.
Pour into greased 11x9 baking dish.
Combine crushed cornflakes with 1/4 cups melted butter. Spread over top. Bake at 350 for 45 minutes.
Most Helpful
I'm glad this recipe is here ~ saves me from typing it out! I use cream of mushroom soup instead of cream of chicken, but other than that, this recipe is one of my husband's favourite ways to eat potatoes.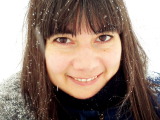 One of hundreds of variations of a casserole we enjoy often, this one is easy to do, festive, and will be welcome wherever you serve it. Made for Pick A Chef April 09.

My mom makes this for holiday gatherings - SO yummy! always a clean dish at the end of the night.