Hash Brown Patty Au Gratin
Catnip46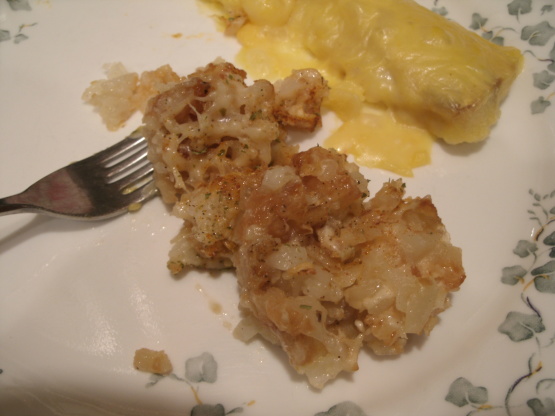 I got this recipe from a 1987 Cookbook Digest. This recipe is just right for one or two people. Use a frozen hash brown patty to make this tasty potato dish. Easy enough for a teenager or preteen to make. You can add other things to your liking. Fresh chives or cheddar cheese instead of Parmesan cheese is good also.
Combine hash brown patty, milk, margarine, onion, salt, and pepper in 1-quart microwave-safe casserole. Cover with casserole lid.
microwave (high) 4-5 minutes or until potatoes are partially thawed, stirring once. Stir in Parmesan cheese.
Microwave (high) 4-5 minutes or until hot and bubbly, stirring once. Sprinkle with parsley and paprika.