diner524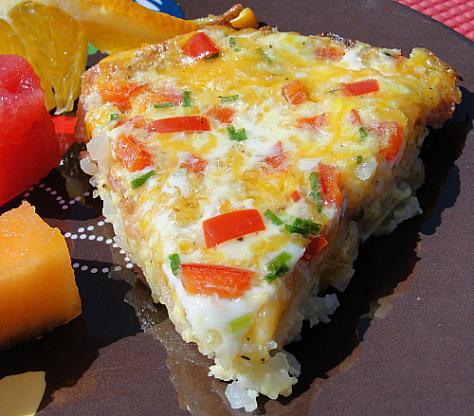 Make this potato crust the night before serving. Let stand for 30 minutes before adding filling and baking.
Preheat oven to 425 degrees.
Thaw potatoes between layers of paper towels to remove excess moisture. Press into bottom and up sides of an ungreased 9-inch pie plate; drizzle with butter.
Bake for 25 minutes until lightly browned; cool on wire rack for 10 minutes.
Combine ham, cheese and red and green peppers; spoon into potato shell.
Combine eggs, milk, salt and pepper, stirring well. Pour over ham mixture.
Bake at 350 degrees for 25 to 30 minutes or until set. Let stand for 10 minutes before serving.