gailanng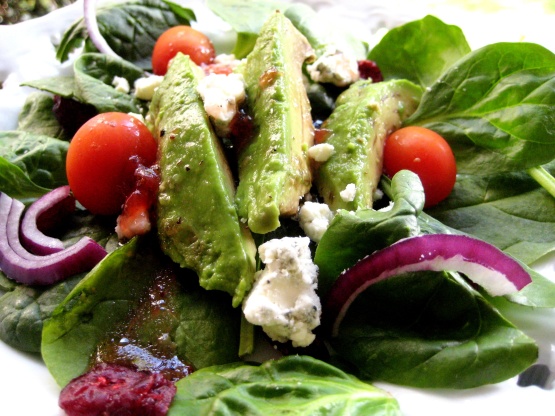 Beautiful, and delicious to boot! There was not a scrap left after my party. Could not find raspberry jam with seeds, so used jam without seeds - do not use preserves as it does not "melt" as it should. This will definitely become one of my standard salads.
In a large bowl, toss together the spinach, cranberries, blue cheese, tomatoes, avocado and red onion; set aside.
In a small bowl, whisk together jam, vinegar, walnut oil, pepper and salt.
Taste, and adjust amounts to suit your liking.
Pour over the salad and toss to coat.