KateL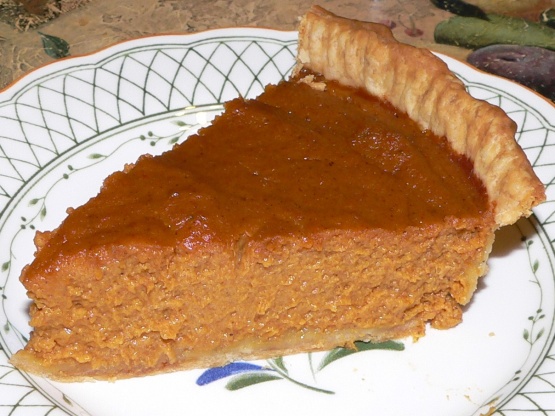 This is a delicious pumpkin pie recipe. Very simple and a nice presentation.

I have used this recipe 45 years. After trying several variations, I still go back to this version. We think it is the best! Thanks for posting.
Beat eggs.
Add pumpkin, spices and salt.
Blend in milk.
Pour into pie crust.
Bake 425°F for 15 minutes.
Reduce heat to 350°F and bake for 45 minutes.
Test center of pie with toothpick, must come out clean.
Enjoy!