Bergy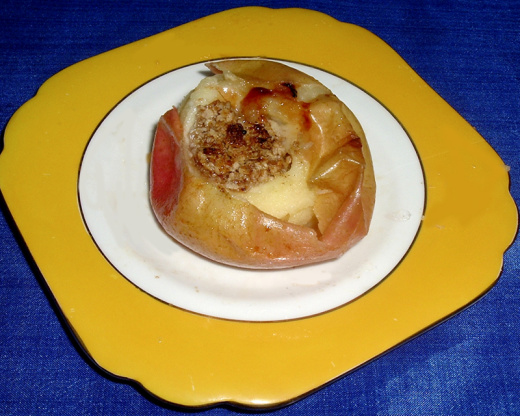 These are the best baked apples I've ever had. They are almost like individual apple crisps, and of course they must be served with a good vanilla ice cream!

Have made this twice now. Today I made a double batch (with 10 apples since they were small) and baked at 375 for 40 minutes or so since I had an egg casserole in the oven as well. Easy and so yummy!
Cut all ingredients together in a bowl except apples. Place apples in a glass baking dish.
Stuff each of them as full as you can get them with the oatmeal mixture, sprinkling the remainder over the tops.
Bake in a 425°F oven for 20 min or till very soft.
Serve while still warm with vanilla or caramel ice cream.