Babs7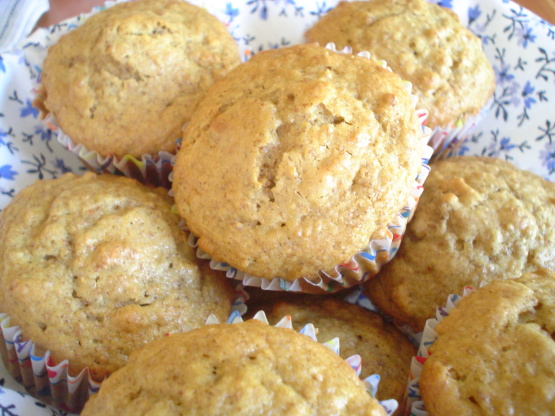 This recipe came from my fiancees' grandmother. The original recipe didn't have allspice but I've tried it recently and liked the addition of the spices. I like to serve these heated with butter slathered on top.
Preheat oven to 400F and lightly spray muffin pans with cooking spray or line with cupcake papers.
Sift flour, baking soda, and salt together.
Mix together boiling water and all bran.
cream together Crisco, sugar, eggs, and buttermilk in a separate large bowl.
Add bran mixture, bran buds, allspice, flour, baking soda, and salt.
Mix only until flour is absorbed.
Fill muffin tins 2/3 full.
Bake; check after 15 minutes, may need an extra few minutes to bake.
Use as much batter as needed; cover and store extra batter in refrigerator for up to two weeks.