Haricots Verts With Shallots and Lemon
ChefLee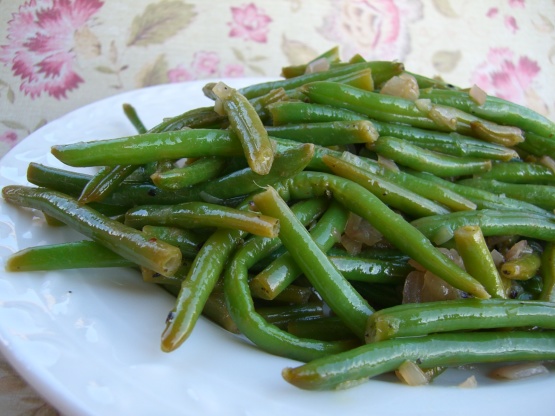 Sauteed pretty haricots verts combined with lemon and shallots are a great side dish any night of the week. We paired this dish with broiled veal chops topped with Stilton and Creamy and Simple Mashed Potatoes. Simply wonderful!
In a large skillet, heat the olive oil and sautee the shallots and green beans.
Season with salt and pepper.
Shake the pan occasionally so the beans do not burn.
When done to your taste, about 10 minutes for us, squeeze a couple TBS of lemon juice over the beans and toss with the zest.
Serve!