Haricots Verts With Mushrooms, Currants, and Sunflower Seeds
ChefLee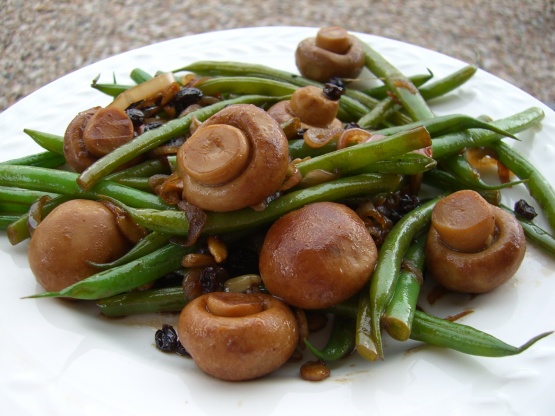 I love to try different flavor combinations when cooking. I thought the slight sweetness of the currants and shallots paired nicely with the balsamic and the salt from the seeds. Hope you like it!
Boil some salted water in a saucepan and fill a mixing bowl with ice water.
Place the beans in the boiling water until they're barely cooked through but still tender, about 5 minutes.
Remove the beans and submerge them into the ice water for a bit then remove them with a slotted spoon.
In a medium skillet; heat the oil on medium heat then add the shallot and currants. Saute them for 2 minutes until they are soft.
Add the beans, mushrooms, balsamic, and sunflower seeds. Heat through, stirring, about 3 minutes then serve!