Haricots Verts With Carmelized Shallots
Prep 10 mins
Cook 25 mins

I love the tiny little green beans I can find packaged in some grocery stores labeled haricots verts! I can just eat them like candy, but they are even better cooked this way!
Directions
Cook the green beans in boiling salted water to cover 3 to 4 minutes, or until crisp tender. Drain. Plunge the beans into ice water to stop the cooking process; drain.
Melt the butter and brown sugar with olive oil in a large skillet over medium-high heat; add shallots, and saute 2 minutes. Reduce the heat to medium-low, add vinegar, and saute 10 minutes or until the shallots are golden brown and tender.
Increase the heat to medium-high; add the green beans. Saute 5 minutes or until thoroughly heated. Season with salt and freshly ground black pepper to taste.
Reviews
Most Helpful
Excellent! I could have eaten these for my entire dinner. This recipe is going straight into my best of the best file. I halved the recipe and didn't weigh my shallots..just went by eye. Also, I sliced my shallots instead of just halving them. As a consequence, they didn't need as long to caramalize. I'm fighting the urge to make these right now for breakfast! Made for ZWT 8 France region. Merci!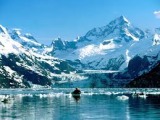 Very good and easy vegetable recipe. I used balsamic vinegar.
This is the perfect side! It has just enough sauce to glaze the shallots and then the green beans. Blanching the haricots verts allowed me to cook them ahead and wait until 5 minutes before serving to finish them and yet retain the bright green color. I paired this side with Easy Baked Cajun Chicken for a perfect dinner, and so easy! Made for Zaar Stars Tag Game.