diner524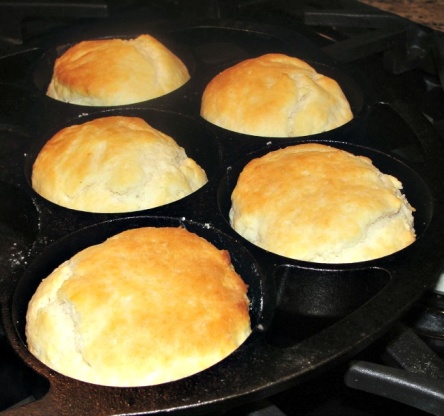 This recipe was given to me by a friend who says it's the "real deal".

This recipe is on point. However, you MUST use White Lilly flour if you want them to be truly exceptional. I don't know why, but I've made this recipe a thousand times and it matters.
Preheat oven to 450°.
Mix dry ingredients together.
Cut in wet ingredients and knead well.
Cut into circles and place on baking sheet.
Let rest 5 minutes before placing in oven.
Bake for 10 - 15 minutes or until golden brown.
Brush with butter after removing from oven.