Harborside House Pumpkin Bread
Susan L.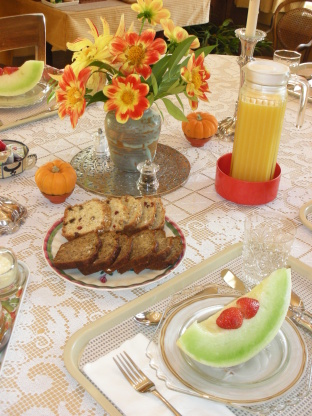 This recipe is from the Harborside House, Marblehead, Massachusetts.
Mix sugar, oil, and pumpkin by hand. Beat in eggs one at a time.
Sift dry ingredients together, and mix into pumpkin mixture alternately with milk. Add cranberries and walnuts to batter.
Spread into greased loaf pans.
Bake at 300 degrees F for 1 hour and 15 minutes (check at 1 hour if using small loaf pans). Cool for 10 minutes before removing from the pans.