This is a very simple salad using basic ingredients. The secret is in the dressing combinaton.
Directions
Mix all vegetables together in a large serving bowl.
Stir in mustard, miracle whip and vinegar.
Toss to combine all ingredients.
Place bowl in refrigerator and chill before serving.
It's a good idea to adjust proportions of dressing (eg. more or less miracle whip) according to personal preferences.
Also, try experimenting using different types of vinegar (eg balsamic), mustard (eg. dijon).
Reviews
Most Helpful
Yummy salad. I did add some romaine lettuce because my family really loves a lettuce salad. It worked well with all the veggies and dressing. I added a bit more mayo to the dressing to even out the mustard taste. I'll make this again. Thanks!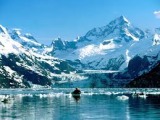 YUM! Easy and so fresh, you would of thought the bunny had brought this salad right to your door. I followed this exactly, and I loved the fresh taste of newly chopped veggies. It really made the dish, and although I loved the dressing, I didn't use a lot of it. The veggies were great on their own. Perfect! Thanks, for posting!

What an incredible salad! Crunchy, tangy, delicious.