Derf2440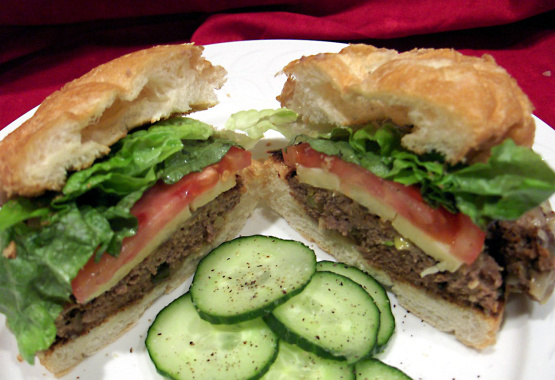 I like this recipe because it is easy to make and creates a nutritious and delicious hamburger. This recipe comes from a low fat cookbook titled "Cookbook for the 90's". However, low fat does not mean it will taste any less. In fact everyone has raved at how good these hamburgers taste.
In a medium bowl combine onions, mustard, relish, catsup, garlic powder, beef and oat bran.
Throughly mix together.
Shape into 4 patties.
Broil 7- 10 minutes on each side.
Slice hamburger buns in half, lightly toast.
Top with meat patty, lettuce and alfalfa sprouts,if desired.
Season to taste with salt and pepper.
Makes 4 burgers.
Note: They can also be cooked on the grill; Add your favorite hamburger toppings.