kaurorac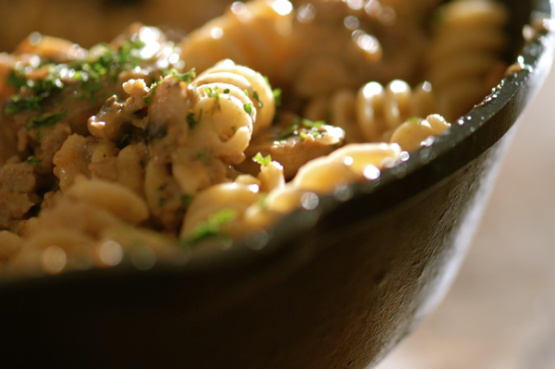 Classic old recipe. I got this one from my mom. My husband and I practically lived on this when we were first married.

VERY good! I made this as is with some backyard chives that have avoided getting 'frosted'. I will definitely make this again, it's after-work friendly and the family loved it. Thanks Luanne, great recipe!
Brown ground beef with onion until beef is no longer pink and onion is clear; add garlic and mushrooms; sauté about 2 minute.
Drain excess fat.
Add soup and remaining ingredients except sour cream.
Simmer uncovered 15 minutes.
Stir in sour cream and parsley, chives or dill.
Serve with rice or noodles.