lets.eat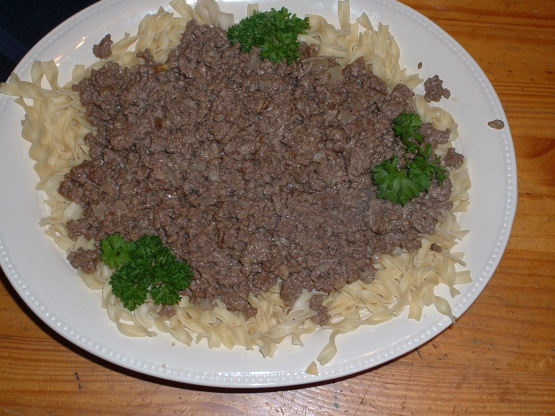 From a Lutheran Women's Community Cookbook. I have not tried this. Posted in reply to a request.
In skillet cook beef, onion, and garlic until meat is no longer pink; drain Stir in consomme and mushrooms, lemon juice and pepper.
Simmer over low heat 20 minutes.
Stir in sour cream.
(Do Not Boil).
Serve over hot cooked noodles.