2Bleu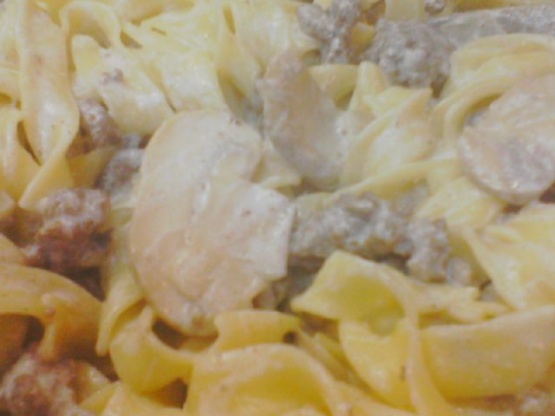 You can have this easy dish on the table in 15 minutes. I came up with it when trying to come up with fast dinners to make with little fuss. I can see from all of the similar recipes that the idea is not completely original, but this one does not contain any cream soup in it.

Yummy, fast and doesn't taste canned as the ones with soup do. Loved it.
In large skillet, brown ground beef and onion together.
Meanwhile, prepare egg noodles according to package directions adding bouillon to water.
When beef is almost brown, add mushrooms, salt, garlic powder and Worcestershire sauce and mix well; cook until mushrooms are tender.
Turn off heat and stir in sour cream. Add drained egg noodles and stir well to completely coat.