flower7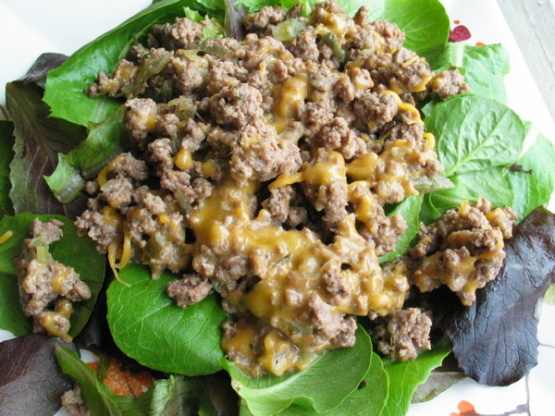 This is a recipe my friend and I used to make and eat at our tea parties when we were 8. It is very easy, and fun for kids.

This was very interesting. I was surprised at how much flavor came from such a small amount of seasoning - I had been tempted to double it but was very glad I didn't. I halved the recipe and served over lettuce. It was good just like that, but I added a little extra relish and a bit of homemade French dressing to add some tartness. Thanks for the recipe!
In a large bowl combine the ground meat, relish and Italian seasoning using hands.
In a medium skillet cook meat mixture until browned. Remove from heat. Add cheese.
Mix in cheese until melted.
Serve on lettuce or toast.