Drea M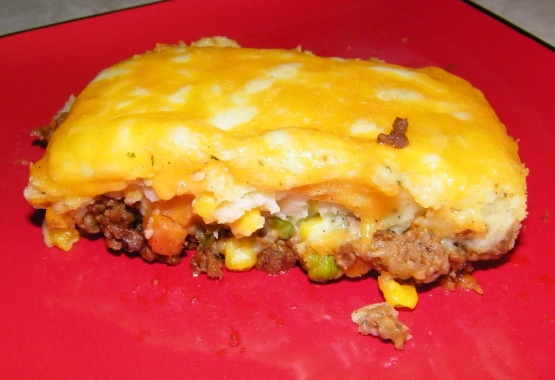 Hamburger, tomato soup, green beans and mashed potatoes--sounds gross! You will be surprised, this is really good!! This is an old recipe, I remember my mom making it over 30 years ago. There is not much you have to add to make it a meal, maybe some buttered bread.
Cook potatoes until tender, mash with milk, butter, salt and pepper.
While potatoes are cooking, brown ground beef and onions, drain off fat.
Drain liquid from green beans.
Stir tomato soup and green beans in to ground beef.
Season to taste with salt and pepper.
Turn beef mixture in to a 1 1/2-quart casserole dish.
Spoon mashed potatoes over the top.
Bake, uncovered, in a 350°F oven for 30 minutes.
(Note: you may want to place a sheet of foil under the casserole dish, this tends to "bubble over").