Derf2440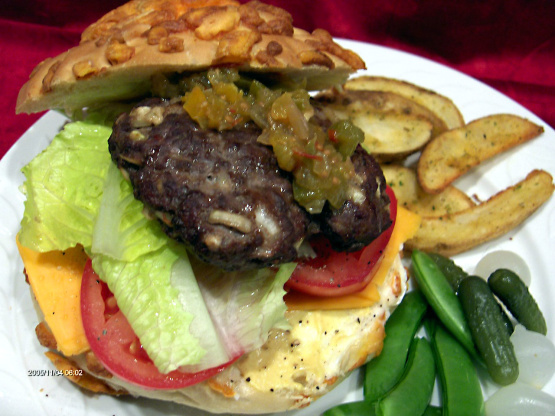 This is an adopted recipe that we enjoyed prepared on the grill. Feel free to grill or pan fry these patties to your desired doneness.

Not bad, but not great either, a good standard recipe for hamburger patties.
Mix all ingredients.
Shape into 4 patties, about 3 1/2 inches in diameter.
Place in square baking dish 8 x 8 x 2-inches.
If desired, brush each patty with additional catsup.
Cover loosely and microwave on high (100%) 5 minutes; turn dish one-quarter turn.
Microwave until done, 2 to 3 minutes.
ALTERNATE COOKING METHOD: Grill to desired doneness.