pines506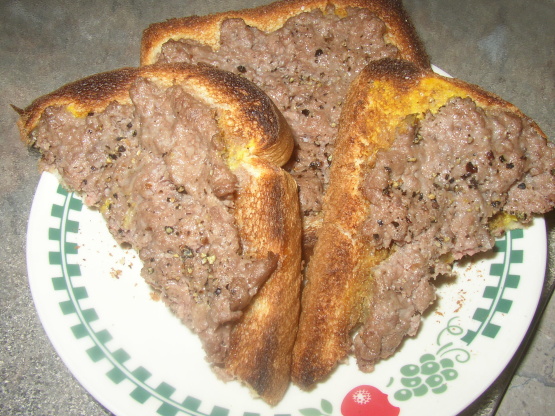 This was a quick Saturday lunch or dinner while I was growing up. Sounds a little weird but is actually very good. You can liven it up a little with some chopped onion and a good dijon or spicy mustard, but this was the way my mom always made it for us kids and the way I make it for mine!

we added cheese after broiling turned out very good
Lay toast slices on baking sheet.
Spread slices lightly with mustard.
Pat ground beef into a patty form and light press onto toast slices.
Sprinkle with salt and pepper.
Broil about 5-10 minutes or until hamburger is cooked through.