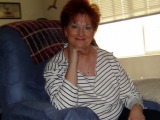 For those of us who have had the pleasure of having Steak Diane in some of the finest restaurants, also have noticed the cost of an expensive meal. Here is a version just as delicious, but far less expensive. It has a wonderful red wine mushroom sauce that you won't forget any time soon! Note: as in all recipes that call for wine, please don't use cheap wines, or "cooking" wine. Use the same wine that you would drink. When choosing the meat for this recipe,you may choose ground chuck for more flavor, or ground sirloin for lower fat. I found this at About.com
Directions
Directions:.
Gently combine ground beef, 1 teaspoons of the Worcestershire sauce, salt, and pepper. Form into 4 patties, each 1-inch thick.
Heat a large heavy skillet over medium heat. Add 1 Tbsp.of the butter and sear ground beef patties until browned on each side. Remove to a platter and keep warm.
Add remaining 1 tablespoons of butter to the same skillet along with shallots and mushrooms. Saute until most of the liquid has evaporated and vegetables are soft.
Carefully add red wine and stir often, scraping up browned bits, for 2 minutes until reduced. Stir in Dijon mustard, lemon juice, remaining 1-1/2 teaspoons Worcestershire sauce, and cream. Cook an additional 2 minutes. Taste and adjust salt and pepper, if need be.
Return beef patties, with any accumulated juices, to the sauce, turning to coat. Heat until warmed through, sprinkle with chives, and serve with pan sauce.