Got this from my Canadian parenting board. Something quick to throw together when you don't feel like cooking.
Directions
Place potatoes in a 2L casserole dish.
Sprinkle corn over top.
Spread hamburger (raw) on top.
Mix garlic and oregano into tomato sauce and pour over hamburger.
Cover and bake for 1 hr at 350F.
Reviews
Most Helpful
Because of previous reviews, I only made a quarter of this recipe using 2bleu's 2 Minute 2 Easy Pizza Sauce for the sauce/seasonings. This recipe is similar to Slumgullion which uses ketchup for the tomato sauce and pasta for the potatoes. I like the layering of this dish and it baked up nice in our mini springform pan. We loved the one-dish simplicity of this recipe as well. The recipe is good, but we agree with another reviewer that more sauce is needed. It also needs a healthy dose of salt/pepper to the potatoes, and maybe frying them first like homefries. Overall, we liked this dish.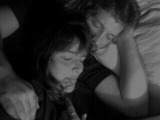 This was an easy meal to put together, but lacked a lot of taste. Could use more tomato sauce and more seasonings. My DH said it was okay, nothing to get excited about. It has potential though.

I was not too wild about this dish, but my husband and older children like it.