Ham With Maple-Glazed Pineapple
Lisa1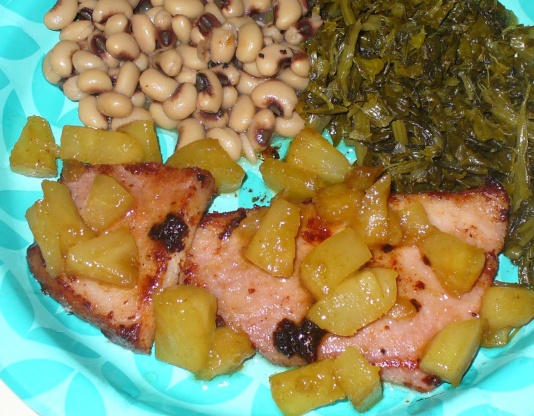 Easy recipe, nice meal for two. You can use fresh pineapple if you wish.
Melt butter in a skillet. Add pineapple, maple syrup, and curry powder. Cook over medium heat for about 4 minutes, stirring frequently. Add brown sugar; cook 1 minute or until sugar melts. .
Cook ham in a separate skillet in a little butter or oil until nicely browned around the edges on both sides. Serve ham with pineapple on top.