GaylaJ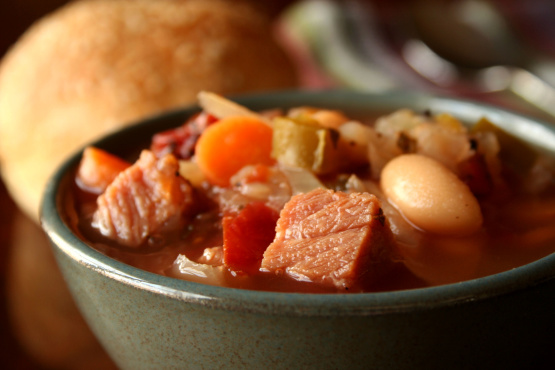 Another great way to use up that leftover ham. Simple & satisfying.
Yummy, lots of veggies (healthy vitamins and fiber), and low calorie. What more can you ask for? I also agree with the previous reviewer that it is great for using up what is in the refrigerator, but it makes a lot, so unless you have a big family, don't wait until right before your vacation to make it, or you won't have time to eat it before you go.
In large soup kettle, combine all ingredients.
Bring to a boil.
Reduce heat, cover and simmer for 1-1/4 hours.
Discard bay leaves and serve hot (Add cooked pasta, if you wish).