Parsley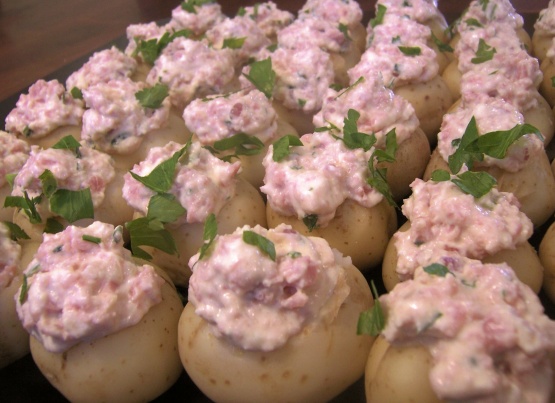 A unique, dainty appetizer that your guests are sure to remember. Provided by the Southern Living "Low-Fat, Low-Calorie cookbook.

Took Krislady's advice and tried this as a sandwich spread - wonderful.
Arrange potatoes in a steamer basket over boiling water; cover and steam 15 to 20 minutes or until tender.
Remove potatoes from steamer; cool.
Combine ham and next four ingredients; set aside.
Scoop out centers of potatoes, using a melon-ball scoop or other small spoon.
You may want to reserve pulp for another use.
Spoon ham mixture evenly into potatoes. Garnish with parsley sprigs.