Prep 15 mins
Cook 20 mins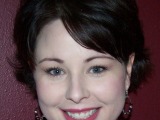 A favorite of my husband's when he was growing up. Warning...there will be NO leftovers
6 ounces cream cheese, softened
2 (4 1/4 ounce) cans deviled ham
1⁄4 teaspoon pepper
2 tablespoons finely chopped onions
16 ounces Pillsbury Refrigerated Crescent Dinner Rolls
Directions
Preheat oven to 350 degrees.
In medium bowl, blend cream cheese, ham, pepper and onion together.
Separate the two cans of dough into 8 rectangles; firmly press together perforations to seal.
Roll out to make more square. Spoon mixture into the center of each square. Fold up the corners and twist at the top, seal any open edges.
Bake 20-25 minutes until golden brown. Allow 2 per serving.
Most Helpful
I had these last night, and you are right absolutely NO leftovers. I used Vidalia onion to give it that sweet kick, and practically pureed them to keep the bites from being too crunchy. I may add mushrooms next time...just because i think mushrooms are grande in anything! Thanks!
I included Deviled Ham for the first time on my grocery list to make these little squares for my family. When it came time to make them, though... I realized it called for TWO cans of crescent dinner rolls and unfortunately I'd only purchased one. I was forced to halve the recipe, which was easy to do... and made 4 cute little squares. You were right, there were no leftovers... my toddler ate all of his, too. Will make again because I still have the other can of deviled ham! :) Thanks!