Ham Salad Sweet and Spicy
Rita1652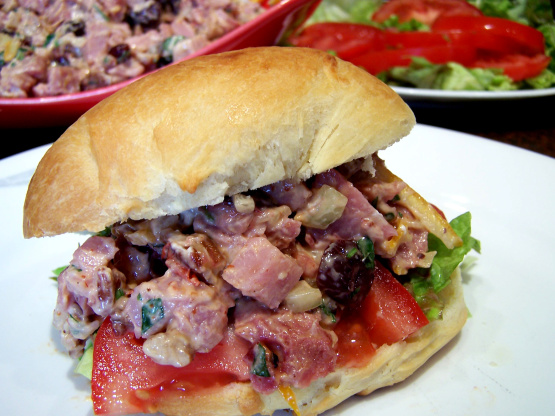 Treat yourself to this with your left-over baked ham. This salad consists of dried cranberries, pecans, orange marmalade, and chipotle peppers. Toss on a bed of greens, place in your favorite bread be it toasted white, tortilla for a wrap, or a crisp fresh roll.
Yummy salad for some homemade rye bread! Great way to use up ham, too! I did 1/2 the recipe and used a whole chile which made it a little too much for us. I think next time I will use crushed pineapple instead of orange marmalade, too. I used light sour cream in addition to the light mayo. Thanks for sharing! :D
Mix all ingredients together till thoroughly mixed.