Ham Pie With Cheese Biscuits
Oh this is so creamy and so good!!!! This is one for your church potlucks. Cooking time is estimated--it may take a little more or less time.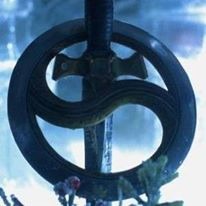 Made this recipe tonight with one major modification...I don't like my biscuits cooked on top of dishes (can't stand the soggy bottoms!) so I cooked them separately. Both the ham and the biscuits were delicious served with Baked Sweet Potato Fries. This was a wonderful meal that was came together quickly and was super easy to prepare. Thanks for a great recipe!
Preheat oven to 450 degrees.
For Pie: Sauté onions and green pepper in oil; REMOVE FROM HEAT.
Blend in flour. Gradually stir in milk, ham and soup; return to heat.
Bring to boil; boil 1 minute.
Pour into greased casserole.
Bake at 450 degrees while preparing biscuits.
FOR BISCUITS: Sift flour, baking powder and salt together.
Cut in the shortening.
Stir in remaining ingredients.
Roll out and cut out the biscuits with a glass or a biscuit cutter.
Remove hot casserole from oven.
Place biscuits on top of hot casserole.
With oven still at 450 degrees, return to oven and bake 15 to 20 minutes more or till biscuits are done and browned.